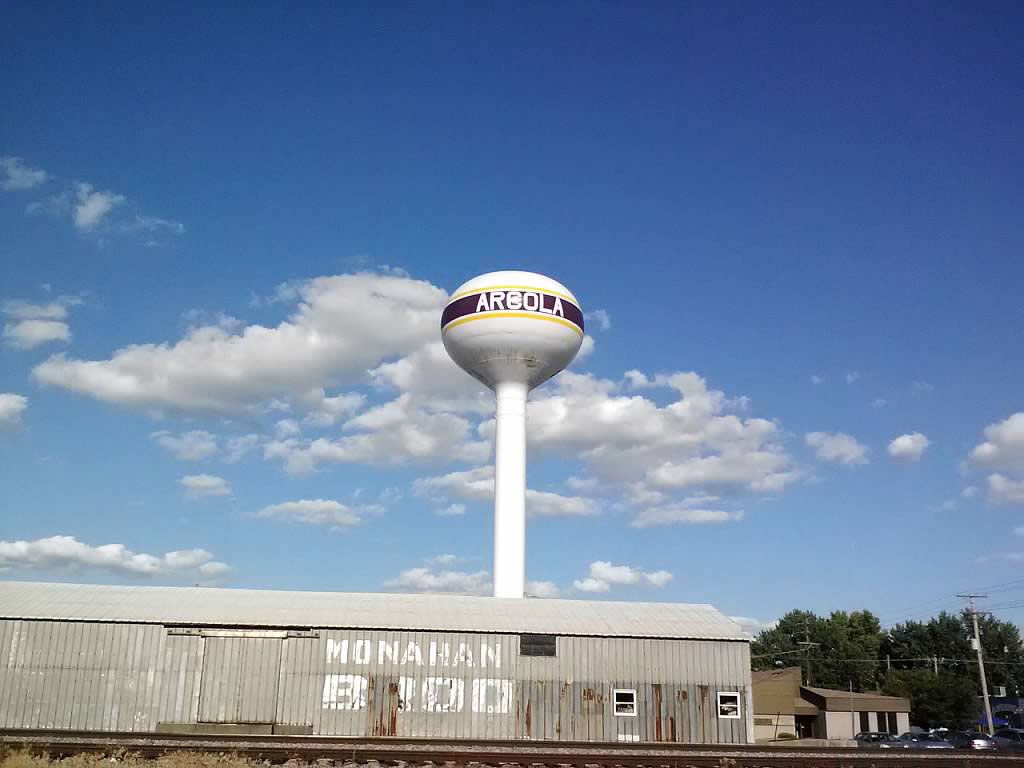 About Us
Monahan Partners assembles wood, metal and fiberglass mopsticks. We offer a full range of metal and plastic attachments for both wet and dry mops. We sell component parts for self-assembly. Monahan Partners offers popular plastic and metal janitor quick changes/stirrups, gripper (jaws), plus household and janitor size spring and levers. And for dust mops, we offer nylon slide connectors and patented flexible connector. Other popular products are dust mop frames and heads (in 3 1/2 and 5-inch widths) including cotton, colored cotton, colored synthetics, disposables and microfiber dust mop pads with a Velcro backing as well as wedge mop heads and frames.
Monahan Partners also sells broom braces, industrial T-bars, plastic/ wire connectors for lay flat mops, twist mops made with cotton yarn, microfiber yarn, and non-woven strips, microfiber yarn wet mops, both metal and plastic hinge sponge mops and fiberglass handles with swivel cap and thread.
Our History
To tell the story of Monahan Partners, we have to start with the history of its parent company – The Thomas Monahan Company. The current management of Monahan Partners is the fifth generation of Monahan's to work in the cleaning tool industry. Current President and 5th generation family member, Kevin Monahan, shares the goal of carrying on the tradition and ideals summed up in the parent company's mission statement: "The Thomas Monahan Company is dedicated to serving the broom, brush & mop industries as the best provider on a worldwide basis." Along the path to fulfilling that goal, all Monahan's have enjoyed the opportunity to spend a great amount of quality time together, and have enjoyed working with people throughout the industry.
A Family Tradition
It all started a long time ago. The Monahan family has been involved in the cleaning tool business for nearly 150 years. In the late 1800's, Patrick Henry Monahan, an immigrant from Loughrea, Ireland, was one of the first broomcorn brokers to set up shop in the State of Illinois. Patrick Monahan had traveled around the east coast for a number of years before settling in Arcola in the 1860's. Around the same time, farmers in this small central Illinois community had begun growing a new cash crop, a type of sorghum called broomcorn, characterized by a strong, durable fiber that made it perfect for use in sweeping tools.
In 1867, Monahan started in business as a broomcorn broker. There were two aspects to the job. Each crop in each broomcorn field grows differently, so the broomcorn broker was charged with evaluating crops and then recommending to individual broom manufacturers whether or not certain crops were worth purchasing to meet their unique requirements. It was a real art to be able to judge, and then to be able to match what the customer liked as far as the percentage of the sizes of long and short corn each crop would yield. The broomcorn brokers earned their reputations in part on this ability to match a crop to a broom makers needs.
In 1871, Patrick Monahan turned his brokerage firm over to a cousin, Thomas Lyons, and by 1875 the firm became known as The Thomas Lyons Company. Patrick and his wife, Hannah had a son, the first Thomas F. Monahan. Thomas followed in his father's footsteps and went to work for the Lyons Company. Thomas purchased the business in 1922 and renamed it The Thomas Monahan Company. At that time, nearly 14,000 tons of broomcorn was raised each year within a 10-mile radius of Arcola, the town that was known as "The Broomcorn Capital of the World." Thomas Monahan was well known around town for his dedication to the broomcorn brokerage firm, but he was perhaps even more respected for his community service, as he served as mayor of Arcola and was an instrumental part of several community projects and events during the 1920's and 30's.
Thomas and Lillian Monahan had two children, a daughter, Mary, and a son, Thomas Monahan, Jr. Thomas, Jr. (Tom) graduated from the University of Notre Dame in 1931, where he played football for the legendary coach, Knute Rockne. After a short time in Chicago, Tom joined the family business.
Tom established a Monahan Company presence in the other broomcorn growing areas of the county; Kennedy, Beeville and Hondo, Texas, Lindsay, Oklahoma, Walsh, Colorado and San Jon, New Mexico. He also began diversifying the company, by brokering items for broom manufacturers other than broomcorn; items like wire, twine, bands, and handles.
Tom married Mary Cunningham in 1937 and became president of the Monahan Company in 1939. At the time Thomas F. Monahan, Sr. died in 1945, Tom and Mary Monahan had three boys, Tim, Pat and Joe and another, Jim, was on the way. Over the years, Tom with the help of his sister, Mary, and a hard-working staff built on the reputation of the company and established a strong financial foundation. Tom also made sure his sons were involved in the business from an early age.
"In high school, or even in late grade school, we worked in the warehouses during the summer – unloading broom corn, "Jim said. "In high school, we were sent to some of the broom corn growing fields in Colorado, Oklahoma, and South Texas. We grew up around broom corn and were into the broom and mop business ever since we were old enough to think about it."
Innovations in Broomcorn
In the early 1960's, Tim pioneered the concept in the United States of the preparation of broomcorn for the broom manufacturer. The first product offered using the method was called Redicorn and is the preferred method in which manufacturers purchase broomcorn today.
"In 1961, we started experimenting with better ways to serve the broom manufacturer," Tim said and our efforts culminated, in 1963, with the introduction of "RediCorn" – broomcorn sold "ready" for the broom – sorted by grade, length, and color, and baled into smaller, more manageable bales. This processed broomcorn changed the basic concept of the broomcorn broker.
It changed the idea of judging the crop because all the corn was processed down into the best use. If a manufacturer wanted 22-inch hurl, they could buy 22-inch hurl already processed.
"The dealer's function changed primarily to financing all the different lengths so the farmers and the processors could turn their crops into cash, and the dealer then could get the 22-inch hurl broomcorn into the hands of the people making warehouse brooms."
Another advantage of the processing system is the manufacturers could make brooms in as many different sizes as they want because the appropriate material was readily available.
"In the past, if broom manufacturers bought a corn crop and it was only 2,000 pound of whisk corn, they had to cut long corn down if they sold more than 2,000 pounds worth of whisk brooms," Tim said. "Broom manufacturers might make money on the whisk brooms, but lose money getting rid of the odds and ends and extra lengths that stacked up. There was a real balancing problem." "When processed corn came along, you could sell twice as many whisk brooms and not worry. The manufacturer just bought 12-inch hurl and the dealer then worried about getting rid of the other lengths." "When I came into the business, I really took care of the processing side of broomcorn and my dad took care of the raw corn side of the business. By 1970-'71, 80 percent of the market had switched to processed corn. By 1975, probably 90% of the market was using processed corn," Tim said.
During these years, the industry began to change shape, one of the most notable examples being the complete relocation of the broomcorn crop from the United Stated to Mexico, where – with longer harvesting seasons leading to two yearly crops and plentiful inexpensive labor – the crop was more economically raised. Tim invented and patented a plastic broom insert, allowing a broom to be wound on the insert and shipped without a handle.
Thomas Monahan II died in 1979 at the age of 69, survived by both Mary's, his wife and sister. His wife Mary died in 1997; and his sister Mary passed away in 2003 at the age of 97. Tom's second son, Pat, said, "Dad was a proud father, a constant donor of his time, money and ideas for the improvement of Arcola, and he was able to pass the company on to his sons in better condition than he found it."
After his father's death, Tim became president of the family business. Today, he still presides over The Thomas Monahan Company and its subsidiaries, Monahan Filaments and Brush Fibers, Inc.
The broomcorn market in the USA has all but disappeared. In the 50's and 60's, there were over 400 broom makers served by the Monahan Company. In the mid-to-late '80s, this number dropped to below 200 accounts and today, there are less than 10. Consolidations and foreign competition have been the driving factors. The passage of the North American Free Trade Agreement, which went into effect in January 1994, was the final straw. The market turned to inexpensive brooms made in Mexico. In addition, the presence of cheap plastic brooms has all but eliminated the market for high-quality broomcorn brooms.
Understanding these stark facts years ago, The Monahan Company has long since diversified into providing a number of various products for other segments of the industry.
Handles, Inc. and the Changing Handle Market
In 1972, Jim became the second son, of Thomas Monahan Jr. to join the company. Jim took the responsibility for The Monahan Company's growing handle business.
"We'd been brokering handles under The Monahan Company name, buying and reselling handles from domestic suppliers. In the early 70's, when some of the imports of raw materials became available, it put us in the ballgame," Jim said. "We could then go overseas and buy material rather than having to process it here domestically. Dowels came in already processed. That made it advantageous for us to go into handles, forming Handles, Inc. as a division of The Thomas Monahan Company.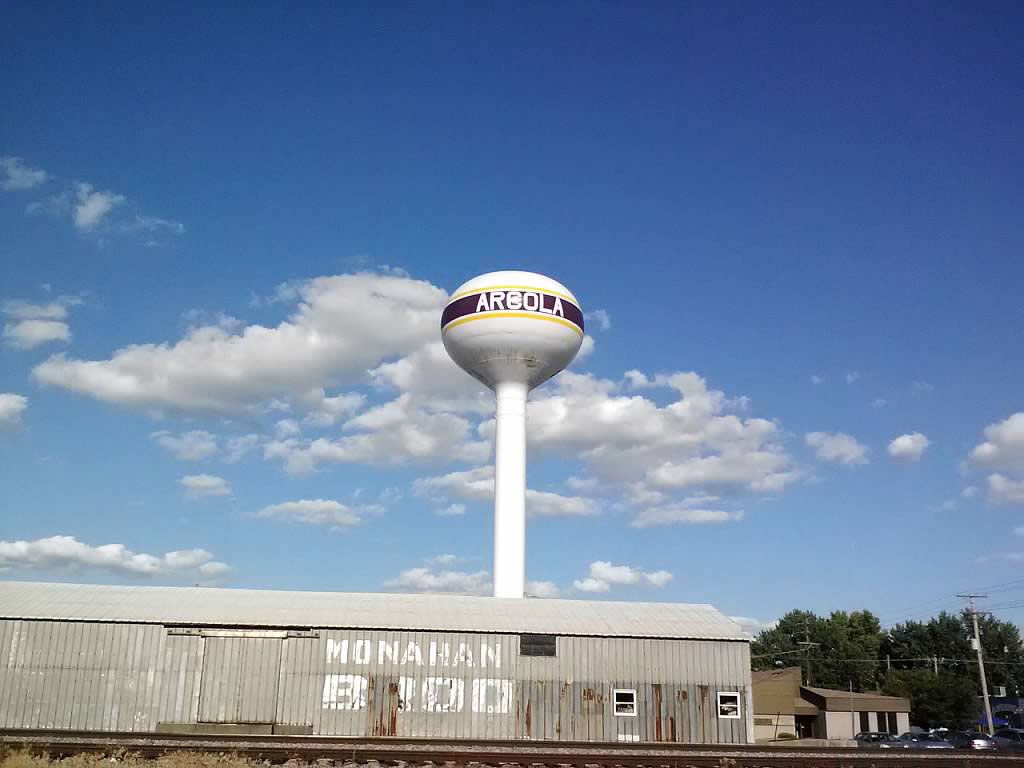 "It has been an interesting business. Dealing in wood is very similar to dealing in broomcorn. It is a natural product that grows every year. In broomcorn, you are sometimes operation at the whim of Mother Nature when you take into account outside things like the amount of rain the growing areas receive. In the wood industry, we are a low-end user, so we are kind of at the mercy of the total wood market. A number of environmental concerns have been emphasized in recent years, and we are all involved in and impacted by reforestation projects, so this is a complex business, much like broomcorn."
Ramin wood from Malaysia and Indonesia was the wood of choice for the industry until the green movement basically shut down the Ramin supply.
In 1985, Handles, Inc. began pursuing the new technologies that made metal handles a feasible product. It was slow going, at first, Jim said when the company started offering the metal products. It was a time when the metal handles cost roughly the same as the wooden handles, yet wood was still readily available to the consumer.
The metal handles struggled a little bit for a few years to find their place and be accepted in the market." Jim said. "Later on, in the '80's and early '90's, we ran into a few shortages of pine. As wood became harder to get, we had some customers change to metal. Once some people switched to metal, they didn't go back." Metal handles are consistent and made to an acceptable tolerance and are independent of weather fluctuations, and are the standard for the household market. Handles Inc invested heavily in metal handle equipment – eventually running 4 lines of metal handles – producing 20,000,000 handles per year, making them the largest producer of metal handles in the USA. They sold this plant to FIMM in 2009.
Wood is still popular. In many instances, wood is the best application for a handle. "There are 54 and 60-inch metal handles available that will switch some of the demand over to metal from wood, and it is going to help stabilize the market. In some of the traditional industries, such as the janitorial supply and industrial supply market, people are still going to want wood handles."
"These days, corporations have taken over from the smaller manufacturer as the dominant force in the industry, and the purchasing agents for the corporations want to be able to call for supplies on a Monday and have them delivered on a Thursday," Jim said. "They don't want to hear about the rainy season in Honduras or something like that that's causing problems getting the wood raw material. Purchasing agents are very, very busy, overworked, and overloaded with items they are buying. If they can find a good consistent supplier, that's what they want. And that is what we strive every day to provide. The Thomas Monahan Company merged its wood handle business, forming Whitley-Monahan Handle and Jim is co-owner and head of sales for this company today.
Moving Into New Markets
Pat, the second oldest brother, moved into the broom and mop industry after his father's death in 1979. He left a successful computer software and data center business.
"We sold off all the computer and software products, and I devoted myself full time to helping Tim and Jim," Pat said. "My perspective is that the computer industry was extremely competitive, and when I first started in broom, brush and mop industry it was not nearly as competitive as it is now. I have great respect for our customers and the manufacturers who face the retailers on a daily basis. The retail market – trying to get the business of a Wal-Mart or a Home Depot or a Target – is every bit as competitive as the computer business was when I was in it. We are glad to support our customers in fighting these battles."
In the late 1980's, Pat's division began concentrating on providing mops and mop hardware to the industry.
"Many years ago, just as we sold broomcorn, we also sold all the broom supplies – the wire and the twine, all the things you need to finish making a broom as our customers were making more varied product lines, we had to carry more supplies, and that's how we got into mop hardware, wet mop hardware, dust mop hardware and dust mop heads, fiberglass handles and other accessories such as lobby dust pans" Pat said.
"In 1987, the first woven mops were to be introduced in the United States. At the time, many of our customers didn't have a competitive product and they turned to us for help. Subsequently, we patented our first non-woven product. Vining introduced it as the New Wave mop. That got us into rotary die cutting and non-woven technology.
Another area, which Pat's division has been innovators in, is the attaching of mop hardware to metal handles. "We started bringing in containers of mop hardware from China in 1987. We have proven sources of quality products from China at competitive prices. This part of our business continues to grow. We were well ahead of the rush to do business in China and are fortunate to have found a reliable 30-year Chinese partner."
"Because of our previous manufacturing of metal handles, especially being the first manufacturer of 54 and 60-inch metal handles, we were able to take some of the mop hardware pieces that we were selling, and attach them to the metal handles," Pat said. "A lot of people knew how to drill holes in the wood and add mop hardware, but they didn't want to invest in the technology to punch the holes in the metal. We are doing a lot of customer manufacturing now, taking metal handles and putting on different mop attachments that we sell anyway. Our capabilities in metal handles bring us a lot of new business. When the opportunity to add fiberglass handles, to offer a third alternative to wood or metal, we didn't hesitate to jump in and grow this business – to serve the needs of our customers. We were again fortunate to find a terrific domestic manufacturer of fiberglass tubes – over 10 years ago."
High-speed riveting machines make it far more economical for us to attach hardware to a metal, wood or fiberglass handle. It's hard for any broom shop that doesn't do a lot of metal handles to be able to afford a rivet machine. "We succeed only if we can be more efficient and reliable than our customers can be for themselves," Pat said.
Pat's mop division was spun off into a separate company, Monahan Partners, owned by Pat and his family, in late 2010. Kevin Monahan is now President of Monahan Partners.
Innovation
Monahan Partners continues to work towards innovation. They introduced their "Freight Buster" multi-piece handle earlier this year and have more new ideas for products.
The company feels it has a strong enough relationship with manufacturers in the industry that it can take an idea for a new product to a particular manufacturer and request a hearing on the merits of the product, and use its China source to get the product made at a competitive price.
"A manufacturer can get into a new item much quicker with our help. We are willing to invest in the tooling to make new products. There is also a question about the lifetime of some of these products. It is expensive for a shop to gear up for a product only to see the market for it die," Pat said.
Looking To The Future
Monahan Partners recognizes that the company must change with the times, and are continually working towards meeting that challenge.
Times are changing with consolidations and foreign competition increasing. The old days, where we did business with all the owners and did business on our word and a handshake, are long gone. With the larger corporations and the consolidations, it is all systems-based now.
Pat is encouraged by the fact that the industry has seen a lot of new, fresh faces in recent years. "There are some great people in the industry. I enjoy the conventions and sales calls that I go on. They are just good people." Pat said. "At one time, it seemed like there were no new people coming into the industry. Now, basically, all the major manufacturers have a lot of good, young talented people working for them. The industry has moved away from a family oriented type of industry and now we have more professional organizations which we are dealing with," Pat said. Monahan Partners itself is trying to make that same transition from a family business to a professional organization, led by current President, Kevin Monahan – Pat's 5th son. Kevin has hired a talented group of good, young people. We're finding out you don't have to be born into the broom (and mop) industry to understand it.
Tim, Pat and Jim Monahan all live in Arcola and carry on the family tradition of supporting their community. As for The Monahan Company, it moves towards the start of its tenth decade in business with the three brothers overseeing their separate companies and fourth generation members, Tim's sons Jon, Matt and Chris working for Monahan Filaments/Brush Fibers, Pat's son Kevin running Monahan Partners and Jim Monahan active with Whitley-Monahan Handle. They are keeping alive the family tradition of hard work, service and innovation.
Monahan Partners is a great beneficiary of these deep roots in the cleaning tool industry. Monahan Partners embraces and lives their motto that whether it customers, suppliers or employees, 'We're In This Together'.